We're here to facilitate physician well-being while helping to develop their leadership capacity.

Whol exists to help physicians remember:
their calling, their humanness and their connection to themselves, to each other and to the world.
Whol Professional Development will compassionately facilitate physician well-being while helping to develop their leadership capacity. We will help physicians to thrive by equipping them with the skills and abilities to drive change within themselves and the systems in which they find themselves working and living.
Whol believes that the capacity to achieve well-being and leadership already exists within every physician and as a result within their organizations. Whol understands that well-being and leadership are interconnected and cannot be separated.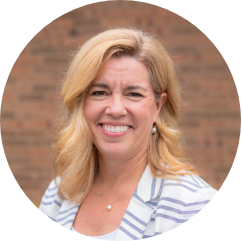 Stephanie
Wellman Costa, MD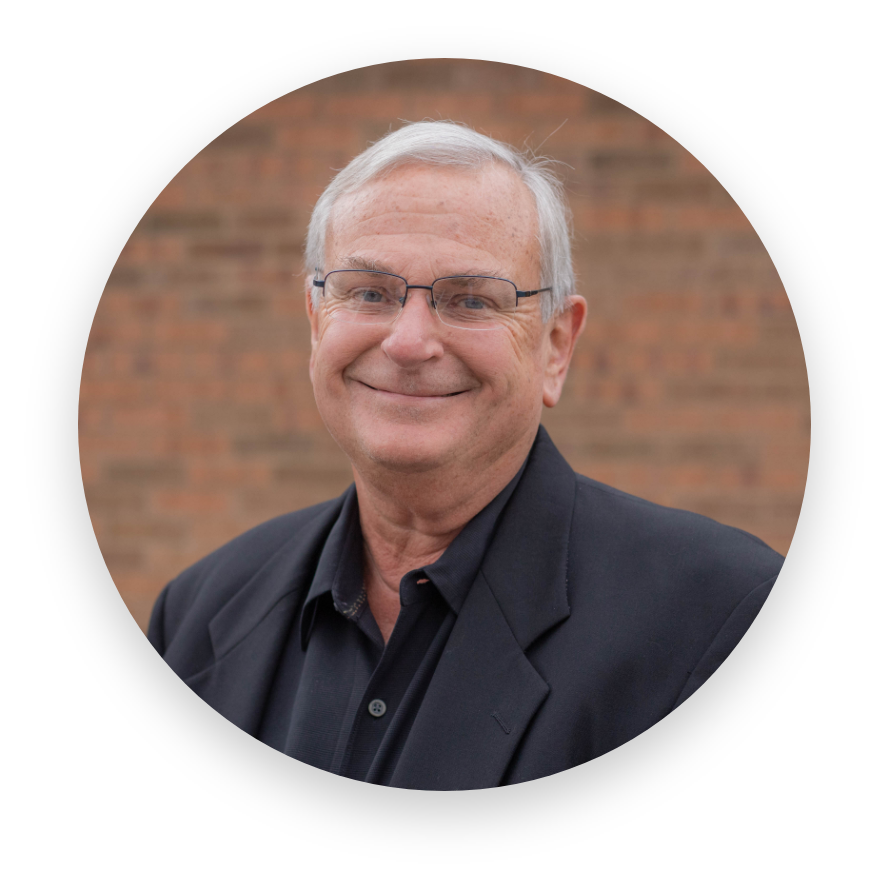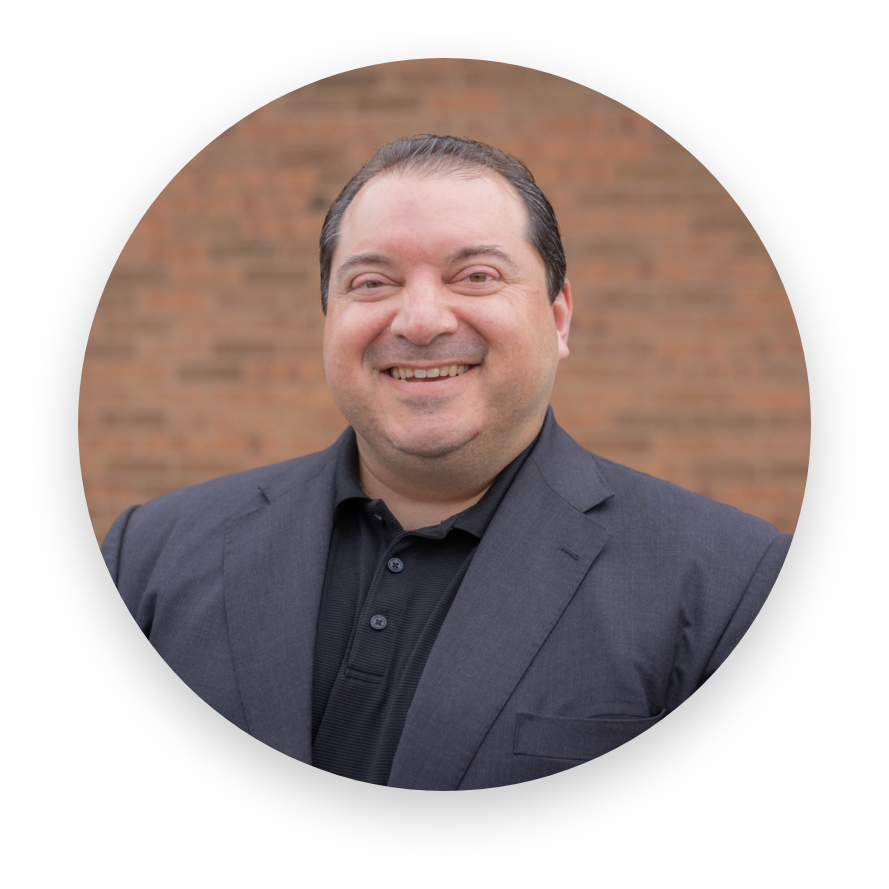 The  

  Story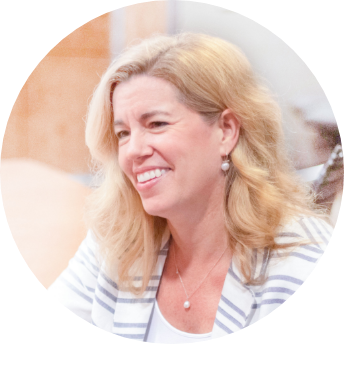 Life experiences and aging create situations for self reflection as well as opportunities for caring
for
and
about
yourself. Challenges can cause a time of despair, or alternatively a possibility of self exploration and growth. The work is time consuming and ongoing, but it can be fruitful. When I found myself at a junction between living a life that I was not actively engaged in versus a life in which I experienced a sense of self, relevance, and connection with the world and people around me, I chose the latter. I began a meditation practice which allowed me to learn about myself and helped to identify my wants and needs. I also challenged myself to seek out and accept opportunities for learning, self growth and relationship building in new and unconventional ways.
After several years, I came to realize that I was cultivating a unique skill set which would enable me to offer impactful services to physicians, health care workers and the systems in which they work. After completion of training I was beginning to employ The Art of Hosting Conversations That Matter, Transformative Scenario Process, and Theory U principals during retreats for organizations and groups, and was facilitating personal awareness and growth in individuals through coaching. I was also recognizing in my own practice and hospital that ever-growing demands on physicians were continuing to escalate, making their lives and careers increasingly challenging. Even the most resilient physicians were getting frustrated with the practice of medicine and were struggling. I had a longing to help my physician peers and colleagues attain wellness and fulfillment in all aspects of their lives and wanted to rekindle the spark that prompted all of us to seek careers in medicine. I decided to create WHOL, not knowing what it would lead to, but confident that I could be impactful in some way.
A few months later I was approached by my partner and friend, Jason Melillo who recognized that through our work in leadership roles at OhioHealth, we both possessed leadership and communication abilities that complimented each other. He excelled at understanding organizations and having long term vision and strategy. I was skillful with interpersonal relationships, communication, and prototyping of ideas. We both really cared about physicians and health systems. It seemed natural that we would collaborate in some way, and the ideas started to roll.
We then approached our mentor and friend, Phil Cass. Phil had deeply impacted both of us through coaching, teaching, and the leadership academy he developed. We felt he would not only help us solidify what we hoped to accomplish, but could also contribute his decades of vast experience for our clients. Phil was certainly not looking to be involved in a new company at this stage of his career, but he sensed that he was strongly drawn to what we were creating. The three of us took time to thoughtfully identify our purpose and mission. As we identified the things that we individually do well, we came to the understanding that collectively, we could affect individuals and groups in a far more meaningful way than we could working on our own. At the basis of our relationship is a profound respect for one another and our individual uniqueness that makes us each our own self.
Through WHOL, we hope to positively impact the
whole
individual as well as the environments in which they live and work. By helping to nurture a sense of self and purpose, as well as cultivate skill sets for mindfulness, effective communication and system change, we strive to help each client to feel
whole,
relevant, and fulfilled
.
Start being the best you.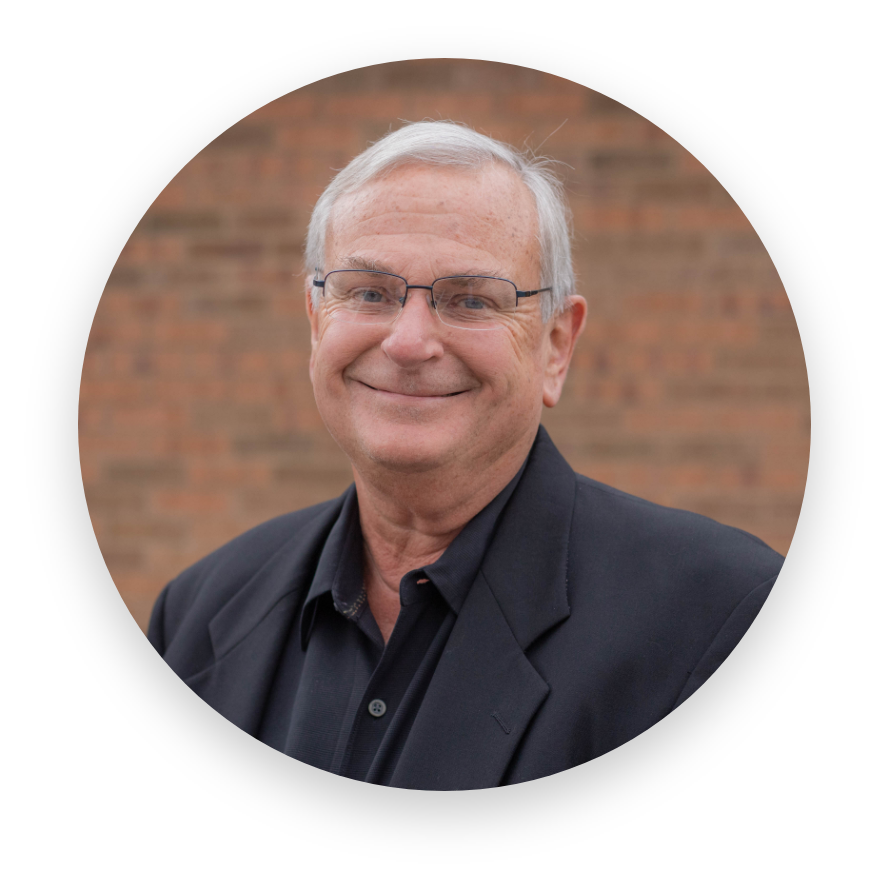 Seventy years ago I was the first born of two boys in St. Louis Mo. My father was a sales representative for a railroad company and so we moved a lot. We were a traveling family with my parents granting permission to my brother and I to travel by ourselves from Syracuse, NY to San Diego, CA, I in sixth grade and my brother in fifth. Perhaps that is why I have traveled to 24 countries, many in which I have done work. After finishing high school in Cleveland and being an all conference basketball player, I then went to Kenyon College in Gambier, Ohio where I received a Bachelors degree in Biology and also played varsity basketball. Following Kenyon, I went to Fairfield University in Fairfield, Connecticut where I completed an MA in Counseling and Guidance. After spending four yeas as a Guidance Counselor and basketball coach at an inner-city parochial high school in New Haven, Ct., I went back to school and did the Ph.D. at The Ohio State Univ. in Counseling and Guidance. The day I graduated in 1981with my PhD, I was diagnosed with testicular cancer and have been changed forever, for good.
From 1983 to 2016 I was the CEO of a large mental agency, a county alcohol, drug addiction and mental health services agency in which I oversaw the funding and evaluation of all public funded behavioral health services and the Columbus Medical Association and their then three affiliate organizations. I have spent most of my career as the CEO of organizations who missions have been to help and support people.
It was through a series of challenging events in 1995 that I realized that my old way of leading (CEO as all knower) had to come to an end. From 1995-2001 I experimented with participatory concepts but really had no formal training in it and in many ways didn't know what I was doing. In 2001 I began to learn methodologies for creating a participatory culture in organizations. For sixteen years then I was CEO of a highly participatory organizational culture. I believe I have been in a twenty year inquiry into how can people and the organizations we work in be healthy and life affirming while also meeting or exceeding their mission?
Before I left my role as CEO of the Columbus Medical Association I helped to found what is now known as the Physicians Leadership Academy (PLA). I serve as its Co-Director and am also a faculty member and a coach. This is a unique leadership program that utilizes Theory U as its organizing architecture and is mindfulness based. The basic tenet of the PLA is that leadership follows consciousness.
At present I am, one of several stewards , of the worldwide movement we refer to as the Art of Hosting Conversations that Matter and am also a graduate of a two year master class in TheoryU done at MIT. I have consulted with and trained leaders in many organizations worldwide. I am a sixteen year practitioner of daily mindfulness meditation and am a lover of people and what is means to be an awake human being.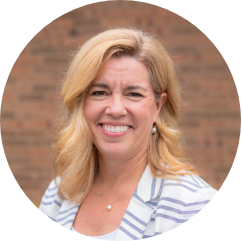 Stephanie
Wellman Costa, MD
I was a curious child, observant of people and the world in which I lived. I enjoyed exploring the trees, streams and fields on the eighty acres on which I grew up north of Defiance, Ohio. My love of learning and this curiosity led me to pursue a career in medicine, the human body being the perfect example of nature's most amazing creation. Completing a degree in biology at Bowling Green State University deepened my interest in living systems, and medical school at Ohio State certainly provided ample opportunity to continue to learn. While working at a migrant farm worker's clinic in Okanogan, Washington I cared for many pregnant women and was able to participate when the women delivered their babies. This was my first exposure to continuity in a doctor patient relationship, and I yearned to have a career where I could impact others so deeply. I understood that this would also be an opportunity to be deeply impacted by my work. My interest in Obstetrics and Gynecology was sparked and later work in the inner city obstetric clinics with the Columbus Health Department solidified my career path. I then completed residency in OB/Gyn at OSU and have enjoyed private practice since 1998.
Having practiced medicine for over twenty years, I have seen firsthand how the evolution of medicine has impacted physicians, healthcare workers and patients. The ever-growing demands on physicians continue to escalate, making their lives and careers increasingly challenging so that even the most resilient physicians can get frustrated with the practice of medicine and can sometimes struggle. I experienced my own difficult struggles for several years, and at a time when I was trying to be a busy physician and mother to two young children, I lost sight of who I was and what was important to me. I remember feeling very isolated, afraid to ask for help or to admit that I was overwhelmed. As a physician, I was expected to be strong, energetic, and always giving to others, even to my own detriment.
At some point I had an awakening and realized that I needed to acknowledge my humanness and vulnerability. I confessed to my partners what was happening in my life, and they were of course encouraging in my requests to focus on myself and family. Over the next several years I began a journey of healing, self-discovery, and personal growth. I realized that because of the personal loss I went through, I was emerging from it wiser, stronger and more in touch with my purpose and passion. I didn't realize it at the time, but I was slowly gaining a skill set so that I could be a source of support and resource for others in healthcare. Over several years, I sought out training to improve not only my leadership ability, but also effective communication skills. I received training to become an executive/leadership coach through the Hudson Institute and have worked to cultivate leaders in my community, especially in women and younger people in healthcare. I completed the robust Physicians Leadership Academy of the Columbus Medical Association and have acquired many methods for tackling complex problems, transformative change, system strategies, and Art of Hosting Conversations that Matter. Because I care deeply for physicians, I have a special interest in helping my physician peers and colleagues attain wellbeing and fulfillment in all aspects of their lives, and to remind them of the desire that prompted all of us to seek careers in medicine.
I am chair of the Wellness Committee for the United States Women's Healthcare Alliance, and facilitate workshops for member physicians at their biannual meetings. I serve as co-chair of the Public Policy Committee of the Columbus Medical Association, and chair the Physician Relations and Wellness Committee for MaternOhio Clinical Associates. I have served as Chair of the Department of Obstetrics and Gynecology for OhioHealth Riverside Methodist Hospital and acted as an advocate for physicians on the Medical Peer Review Committee. I currently serve on the Medical Executive Committee as an At Large Representative for the medical staff at Riverside Hospital.
One of the ways I continue to cultivate personal growth and awareness is by spending prolonged periods of time hiking in nature. Challenging myself physically and connecting with nature reminds me that I am part of a larger whole, and prompts me to think about how I want to belong in that whole.
I founded WHOL in order to connect with individuals and the systems in which they live and work. I long to work with them to facilitate leadership development, communications strategies, and overall deep satisfaction and meaning in their personal lives and vocations.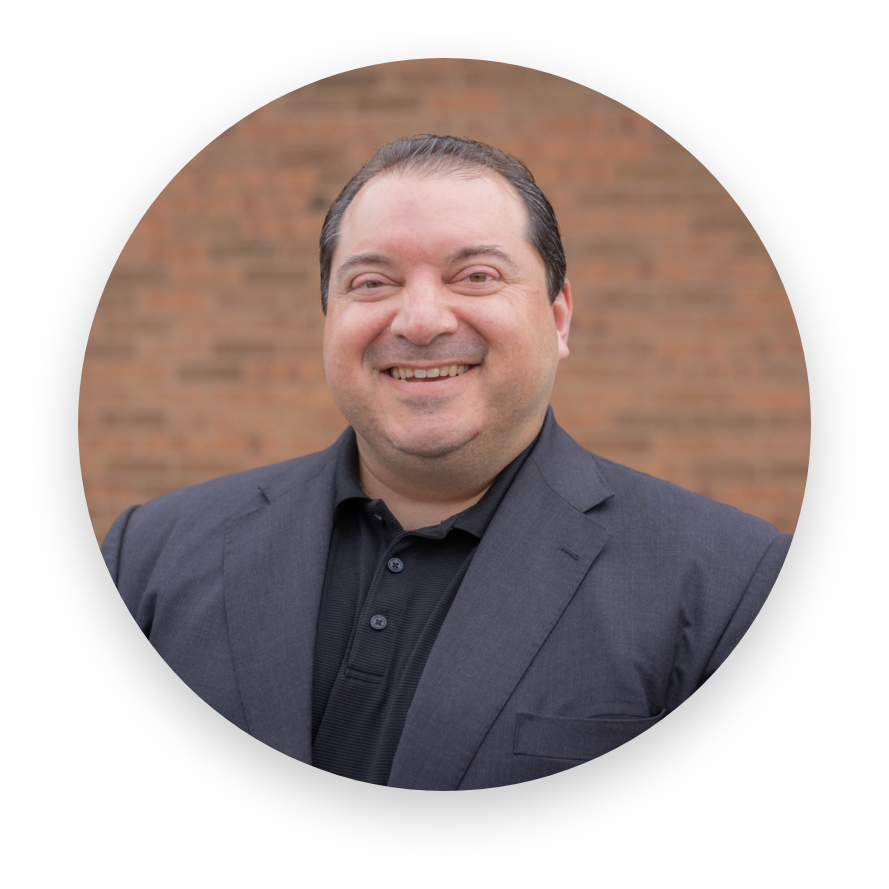 I was born in California, the eldest of five children, to a very Italian family. My father was in academic podiatry so I have had the good fortune to live in various areas of the country. I grew up in New Jersey then lived in Cleveland where I attended an all-boys, Jesuit High School. From there, I moved to St. Louis where, again under the tutelage of the Jesuits, I received a double major in English and Biology from St. Louis University. I attended The Ohio State University College of Medicine, married my high-school prom date, welcomed a daughter and a son into the world, and decided upon Ob/Gyn as my career path.
My residency training was at Riverside Methodist Hospital where, prior to work hour restrictions, I was first introduced into the rigors of clinical medicine and the physical and mental stress it put all of us under. I quickly realized that the only other people who could truly understand how difficult it is to be a physician were the other physicians, and came to rely on my fellow classmates for humor, support, and mental stability. While there, I delivered about 800 babies, and welcomed two more of my own, another daughter and another son.
I entered private practice in 2001 and have been with my group ever since. Along the way, I became frustrated with the increased demands and relentless pace of essentially being a small business owner and a busy physician. Added to that stress was increased frustration due to my perceived lack of action of our organized medical associations and the near-constant assault on our ability to practice by the Legislature, insurance companies, and electronic medical records. Knowing that there had to be more fulfillment than I was experiencing, I accepted an invitation to join the board of the Columbus Medical Association and in a few years, became President of that organization. I worked closely with state and local officials to block intrusive legislation, and worked with my colleagues to strive to improve our camaraderie and collective joy in medicine. I enrolled in our local Physicians Leadership Academy and realized that in order to change the world, I first needed to change how I viewed it, how I responded to it, and how I came to understand my place within it. For the past 3 years, I have been President of the Medical Staff at Riverside Methodist Hospital. Part of my mission in that role has been the growth and support of physician leaders, a focus on re-connecting doctors in a digital world, and improving relationships between clinicians and administration.
I view Whol as an opportunity to help physicians rekindle the flame within them that first drew all of us into medicine and to harness that energy and passion into wellness for each individual doctor, their organization, and their community.